Wine 1.7.11 is available!
Saturday 18 January 2014 at 21:47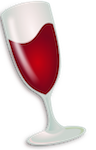 Wine 1.7.11 is now available into PlayOnLinux and PlayOnMac!
You can read release note here:
http://www.playonlinux.com/w/wine-1.7.11
Here are some information about the build :
- darwin-x86 building started at Sat, 18 Jan 2014 21:45:12 0100
Wine builds are synchronised with PlayOnLinux and PlayOnMac wine versions manager every half hour.
You can read the building log here and download the packages here:
http://www.playonlinux.com/wine/
WineBuild
Comments
There are no comments yet. Feel free to post yours
Post a comment