World of Tanks

Hello PlayOn people!
Anyone Ready to get there tank crave fulfilled?  World of Tanks is an awesome old world tank simulator, that shows you the real history of tanks with over 200 tanks from 6 different countries!
                                                                 -- Robbz
*This install now supports all client regions except Korea.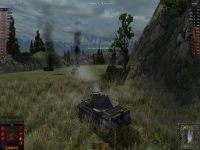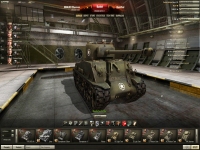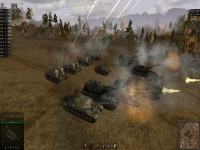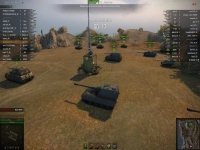 Run World Of Tanks PlayOnLinux Script
Author
Replies
leo
Thursday 18 April 2013 at 17:14

arhen
Wednesday 15 May 2013 at 19:35

tortoiseman891
Wednesday 29 May 2013 at 5:49

Aaron
Wednesday 3 July 2013 at 15:20

malinat0r
Sunday 25 August 2013 at 10:40

Epoj
Saturday 21 September 2013 at 19:09

Alter
Sunday 29 September 2013 at 22:50

Tyler
Saturday 26 October 2013 at 23:43

Joseba
Saturday 4 January 2014 at 17:01

ThE_MarD
Sunday 5 January 2014 at 1:31

Astertroy
Tuesday 14 January 2014 at 15:00

Dillo
Wednesday 26 February 2014 at 23:39

seliver
Saturday 22 March 2014 at 17:06

timss
Saturday 3 May 2014 at 15:49

RJ_GamingBoss
Sunday 4 May 2014 at 22:41

rosomak-wso
Saturday 17 May 2014 at 11:36

Johnny
Wednesday 13 August 2014 at 18:16

pigletto
Thursday 14 August 2014 at 21:07

Hexa
Friday 15 August 2014 at 17:38

JustSomeOldDude
Wednesday 28 January 2015 at 14:18

bushidatra
Tuesday 10 March 2015 at 22:17

dosoe
Saturday 16 May 2015 at 2:09

LMW
Saturday 27 June 2015 at 1:02

TransD
Wednesday 15 July 2015 at 9:17

John J
Wednesday 22 July 2015 at 14:05