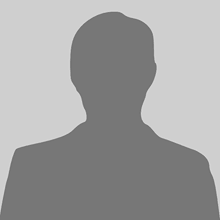 Err, what are they for and how do they help?
Plus how do you use them?
Other than an vastly increased number of versions to try whenever your "game/prog" gets updated and stop working.
Am I missing a detailed explnation of eachsomewhere?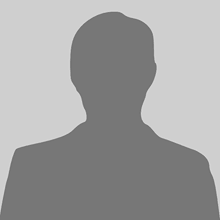 Using the latest wine-staging from POL on Mint 7.2 64bit, The option under configure wine has "enable vaapi as backend for DXVA2 GPU decoding" box greyed out. I would like to enable this feature but can not check the box, is there any libs needed or something I may be missing. I have The out put of vainfo here:
libva info: VA-API version 0.35.0
libva info: va_getDriverName() returns 0
libva info: Trying to open /usr/lib/x86_64-linux-gnu/dri/fglrx_drv_video.so
libva info: Found init function __vaDriverInit_0_32
libva info: va_openDriver() returns 0
vainfo: VA-API version: 0.35 (libva 1.3.0)
vainfo: Driver version: Splitted-Desktop Systems XvBA backend for VA-API - 0.7.8
vainfo: Supported profile and entrypoints
      VAProfileH264High               :    VAEntrypointVLD
      VAProfileVC1Advanced            :    VAEntrypointVLD
I am having difficulty figuring this out even with using google. My specs are:
HP-Compaq-8200-Elite-SFF-PC
Intel i7 3.4 ghz
32 gig ram
AMD Radeon HD 7750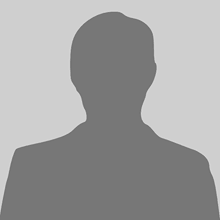 Thanks I tried this and got the enclosed error log and the below debug log.
[09/18/15 12:27:57] - Running wine-1.7.51-staging --version (Working directory : /usr/share/playonlinux/python)
wine-1.7.51 (Staging)
PlayOnLinux logfile
-------------------
Date: 09/18/15 12:27:57
Warning! PlayOnLinux is using a modified wine version (1.7.51-staging).
    Do not file bugs, AppDB test reports, or ask for help on the WineHQ website for any applications or games that are run using this version.
    
> PlayOnLinux Version
  4.2.2
> uname -a
  Linux zareason 3.13.0-24-generic #47-Ubuntu SMP Fri May 2 23:30:00 UTC 2014 x86_64 x86_64 x86_64 GNU/Linux
> lsb_release -a
 
> wine --version
  wine-1.7.51 (Staging)
> POL_WINEVERSION
  1.7.51-staging
> WINEPREFIX
  /home/cabal/.PlayOnLinux//wineprefix/Sookasa
> Distribution
  Linux Mint 17.1 Rebecca
> glxinfo | grep rendering
  direct rendering: Yes
> glxinfo | grep renderer
      GLX_MESA_multithread_makecurrent, GLX_MESA_query_renderer,
    GLX_MESA_multithread_makecurrent, GLX_MESA_query_renderer,
OpenGL renderer string: Mesa DRI Intel(R) Haswell Mobile
> OpenGL libs (Direct rendering testing)
 
 
[09/18/15 12:28:14] - Running wine-1.7.51-staging cmd /c echo %ProgramFiles% (Working directory : /usr/share/playonlinux/python)
fixme:winediag:start_process Wine Staging 1.7.51 is a testing version containing experimental patches.
fixme:winediag:start_process Please report bugs at http://bugs.wine-staging.com (instead of winehq.org).
C:Program Files
[09/18/15 12:29:04] - Running wine-1.7.51-staging winecfg (Working directory : /home/cabal/.PlayOnLinux/wineprefix/Sookasa)
fixme:winediag:start_process Wine Staging 1.7.51 is a testing version containing experimental patches.
fixme:winediag:start_process Please report bugs at http://bugs.wine-staging.com (instead of winehq.org).
fixme:ole:RemUnknown_QueryInterface No interface for iid {00000019-0000-0000-c000-000000000046}
[09/18/15 12:29:31] - Running wine-1.7.51-staging /home/cabal/Downloads/temp/Sookasa_3.17.3.exe (Working directory : /)
fixme:winediag:start_process Wine Staging 1.7.51 is a testing version containing experimental patches.
fixme:winediag:start_process Please report bugs at http://bugs.wine-staging.com (instead of winehq.org).
fixme:ole:RemUnknown_QueryInterface No interface for iid {00000019-0000-0000-c000-000000000046}
err:winediag:SECUR32_initNTLMSP ntlm_auth was not found or is outdated. Make sure that ntlm_auth >= 3.0.25 is in your path. Usually, you can find it in the winbind package of your distribution.
err:richedit:ReadStyleSheet skipping optional destination
err:richedit:ReadStyleSheet skipping optional destination
err:richedit:ReadStyleSheet skipping optional destination
err:richedit:ReadStyleSheet skipping optional destination
err:richedit:ReadStyleSheet skipping begin
err:richedit:ReadStyleSheet skipping optional destination
err:richedit:ReadStyleSheet skipping optional destination
err:richedit:ReadStyleSheet skipping optional destination
err:richedit:ReadStyleSheet skipping optional destination
err:richedit:ReadStyleSheet skipping optional destination
err:richedit:ReadStyleSheet skipping optional destination
err:richedit:ReadStyleSheet skipping optional destination
err:richedit:ReadStyleSheet skipping optional destination
err:richedit:ReadStyleSheet skipping optional destination
err:richedit:ReadStyleSheet skipping optional destination
err:richedit:ReadStyleSheet skipping optional destination
err:richedit:ReadStyleSheet skipping optional destination
err:richedit:ReadStyleSheet skipping optional destination
err:richedit:ReadStyleSheet skipping optional destination
err:richedit:ReadStyleSheet skipping optional destination
err:richedit:ReadStyleSheet skipping optional destination
err:richedit:ReadStyleSheet skipping optional destination
err:richedit:ReadStyleSheet skipping optional destination
err:richedit:ReadStyleSheet skipping optional destination
err:richedit:ReadStyleSheet skipping optional destination
err:richedit:ReadStyleSheet skipping optional destination
err:richedit:ReadStyleSheet skipping optional destination
fixme:mscoree:get_runtime_info unsupported startup flags 6
fixme:heap:RtlSetHeapInformation (nil) 1 (nil) 0 stub
fixme:ntdll:NtQueryInformationToken QueryInformationToken( ..., TokenElevation, ...) semi-stub
err:ole:CoInitializeEx Attempt to change threading model of this apartment from multi-threaded to apartment threaded
fixme:heap:RtlSetHeapInformation (nil) 1 (nil) 0 stub
fixme:ntdll:NtQueryInformationToken QueryInformationToken( ..., TokenElevation, ...) semi-stub
err:ole:CoInitializeEx Attempt to change threading model of this apartment from multi-threaded to apartment threaded
fixme:advapi:DecryptFileW (L"C:\users\cabal\Temp\{33d1fd90-4274-48a1-9bc1-97e33d9c2d6f}\", 00000000): stub
fixme:shell:SHAutoComplete stub
err:richedit:ReadStyleSheet skipping optional destination
err:richedit:ReadStyleSheet skipping optional destination
err:richedit:ReadStyleSheet skipping optional destination
err:richedit:ReadStyleSheet skipping optional destination
fixme:advapi:DecryptFileW (L"C:\users\cabal\Temp\{33d1fd90-4274-48a1-9bc1-97e33d9c2d6f}\", 00000000): stub
fixme:wuapi:automatic_updates_Pause
fixme:ntdll:NtLockFile I/O completion on lock not implemented yet
fixme:wuapi:automatic_updates_Resume
fixme:mscoree:parse_supported_runtime sku=L".NETFramework,Version=v4.0,Profile=Client" not implemented
fixme:mscoree:ConfigFileHandler_startElement Unknown element L"system.diagnostics" in state 2
fixme:mscoree:ConfigFileHandler_startElement Unknown element L"trace" in state 6
fixme:mscoree:ConfigFileHandler_startElement Unknown element L"sources" in state 6
fixme:mscoree:ConfigFileHandler_startElement Unknown element L"source" in state 6
fixme:mscoree:ConfigFileHandler_startElement Unknown element L"listeners" in state 6
fixme:mscoree:ConfigFileHandler_startElement Unknown element L"add" in state 6
fixme:mscoree:ConfigFileHandler_startElement Unknown element L"switches" in state 6
fixme:mscoree:ConfigFileHandler_startElement Unknown element L"add" in state 6
wine: Unhandled page fault on read access to 0x00000000 at address 0x272a54 (thread 0047), starting debugger...
err:service:service_send_command service protocol error - failed to write pipe!
err:service:validate_context_handle Access denied - handle created with access 10, needed 4
fixme:mscoree:parse_supported_runtime sku=L".NETFramework,Version=v4.0,Profile=Client" not implemented
fixme:mscoree:ConfigFileHandler_startElement Unknown element L"system.diagnostics" in state 2
fixme:mscoree:ConfigFileHandler_startElement Unknown element L"trace" in state 6
fixme:mscoree:ConfigFileHandler_startElement Unknown element L"sources" in state 6
fixme:mscoree:ConfigFileHandler_startElement Unknown element L"source" in state 6
fixme:mscoree:ConfigFileHandler_startElement Unknown element L"listeners" in state 6
fixme:mscoree:ConfigFileHandler_startElement Unknown element L"add" in state 6
fixme:mscoree:ConfigFileHandler_startElement Unknown element L"switches" in state 6
fixme:mscoree:ConfigFileHandler_startElement Unknown element L"add" in state 6
fixme:ntoskrnl:KeGetCurrentIrql  stub!
fixme:ntoskrnl:MmGetSystemRoutineAddress L"FsRtlRegisterUncProviderEx" not found
fixme:ntoskrnl:MmGetSystemRoutineAddress L"IoRegisterFsRegistrationChangeEx" not found
fixme:ntoskrnl:MmGetSystemRoutineAddress L"FsRtlCheckOplockEx" not found
fixme:ntoskrnl:MmGetSystemRoutineAddress L"IoUnregisterPlugPlayNotificationEx" not found
fixme:ntoskrnl:MmGetSystemRoutineAddress L"FsRtlOplockIsSharedRequest" not found
fixme:ntoskrnl:MmGetSystemRoutineAddress L"FsRtlCheckLockForOplockRequest" not found
fixme:ntoskrnl:MmGetSystemRoutineAddress L"FsRtlOplockBreakH" not found
fixme:ntoskrnl:MmGetSystemRoutineAddress L"FsRtlCurrentOplockH" not found
fixme:ntoskrnl:MmGetSystemRoutineAddress L"FsRtlAreThereCurrentOrInProgressFileLocks" not found
fixme:ntoskrnl:MmGetSystemRoutineAddress L"KeAreAllApcsDisabled" not found
fixme:ntoskrnl:MmGetSystemRoutineAddress L"FsRtlAreVolumeStartupApplicationsComplete" not found
fixme:ntoskrnl:MmGetSystemRoutineAddress L"MmDoesFileHaveUserWritableReferences" not found
fixme:ntoskrnl:MmGetSystemRoutineAddress L"FsRtlDismountComplete" not found
fixme:ntoskrnl:MmGetSystemRoutineAddress L"FsRtlGetSectorSizeInformation" not found
fixme:ntoskrnl:MmGetSystemRoutineAddress L"FsRtlAreThereWaitingFileLocks" not found
wine: Call from 0x7b83e5d2 to unimplemented function ntoskrnl.exe.ExUuidCreate, aborting
wine: Unimplemented function ntoskrnl.exe.ExUuidCreate called at address 0x7b83e5d2 (thread 002c), starting debugger...
 
Unhandled Exception:
System.NotImplementedException: The requested feature is not implemented.  
at System.Security.Principal.WindowsIdentity.get_User () <0x0001f>
at <Module>.GetSidForCurrentUser () <0x00013>
at (wrapper native-to-managed) <Module>.GetSidForCurrentUser () <0x00053>
 
[ERROR] FATAL UNHANDLED EXCEPTION: System.NotImplementedException: The requested feature is not implemented.  
at System.Security.Principal.WindowsIdentity.get_User () <0x0001f>
at <Module>.GetSidForCurrentUser () <0x00013>
at (wrapper native-to-managed) <Module>.GetSidForCurrentUser () <0x00053>
 
fixme:ole:RemUnknown_QueryInterface No interface for iid {00000019-0000-0000-c000-000000000046}
(process:16405): GLib-CRITICAL **: g_slice_set_config: assertion 'sys_page_size == 0' failed
Unhandled exception: page fault on read access to 0x00000000 in 32-bit code (0x00272a54).
Register dump:
 CS:0023 SS:002b DS:002b ES:002b FS:0063 GS:006b
 EIP:00272a54 ESP:0037fe4c EBP:0037fe50 EFLAGS:00010246(  R- --  I  Z- -P- )
 EAX:00000000 EBX:7b8c1634 ECX:bb40e64e EDX:00000001
 ESI:7ffdf000 EDI:00272a76
Stack dump:
0x0037fe4c:  00272a80 0037fe68 7b86516c 7ffdf000
0x0037fe5c:  7b8c1634 7ffdf000 00272a76 0037feb8
0x0037fe6c:  7b866759 7ffdf000 00272a76 7b89e8a0
0x0037fe7c:  7b89e164 f76dde92 00000000 00000000
0x0037fe8c:  00000000 00000000 00000000 00000000
0x0037fe9c:  00000000 00000000 00000000 0037fed0
Backtrace:
=>0 0x00272a54 in cbfltfs3.sys (+0x32a54) (0x0037fe50)
  1 0x7b86516c call_process_entry+0xb() in kernel32 (0x0037fe68)
  2 0x7b866759 start_process+0xa8(entry=<couldn't compute location>) [/home/winebuild/wine-git/dlls/kernel32/process.c:1117] in kernel32 (0x0037feb8)
  3 0x7bc85740 call_thread_func_wrapper+0xb() in ntdll (0x0037fed8)
  4 0x7bc8897d call_thread_func+0x7c(entry=0x7b8666b0, arg=0x272a76, frame=0x37ffc8) [/home/winebuild/wine-git/dlls/ntdll/signal_i386.c:3015] in ntdll (0x0037ffa8)
  5 0x7bc8571e call_thread_entry_point+0x11() in ntdll (0x0037ffc8)
  6 0x7bc5988f start_process+0x3e(kernel_start=0x7b8666b0) [/home/winebuild/wine-git/dlls/ntdll/loader.c:3383] in ntdll (0x0037ffe8)
  7 0xf755172d wine_call_on_stack+0x1c() in libwine.so.1 (0x00000000)
  8 0xf75517eb wine_switch_to_stack+0x2a(func=0x7bc59850, arg=0x7b8666b0, stack=0x380000) [/home/winebuild/wine-git/libs/wine/port.c:59] in libwine.so.1 (0xff9dbd78)
  9 0x7bc5e7a4 LdrInitializeThunk+0x263(kernel_start=<couldn't compute location>, unknown2=<couldn't compute location>, unknown3=<couldn't compute location>, unknown4=<couldn't compute location>) [/home/winebuild/wine-git/dlls/ntdll/loader.c:3443] in ntdll (0xff9dbdd8)
  10 0x7b86d370 __wine_kernel_init+0xbbf() [/home/winebuild/wine-git/dlls/kernel32/process.c:1289] in kernel32 (0xff9dccf8)
  11 0x7bc5ed0b __wine_process_init+0x18a() [/home/winebuild/wine-git/dlls/ntdll/loader.c:3652] in ntdll (0xff9dcd88)
  12 0xf754f3ba wine_init+0x2b9(argc=0x2, argv=0xff9dd2d4, error="", error_size=0x400) [/home/winebuild/wine-git/libs/wine/loader.c:958] in libwine.so.1 (0xff9dcde8)
  13 0x7bf0104b main+0x7a(argc=<is not available>, argv=<is not available>) [/home/winebuild/wine-git/loader/main.c:360] in <wine-loader> (0xff9dd238)
  14 0xf736da83 __libc_start_main+0xf2() in libc.so.6 (0x00000000)
0x00272a54: movl    0x0(%eax),%eax
Modules:
Module    Address            Debug info    Name (26 modules)
PE      240000-  278480    Export          cbfltfs3.sys
ELF    7b800000-7ba6b000    Dwarf           kernel32<elf>
  -PE    7b820000-7ba6b000                   kernel32
ELF    7bc00000-7bcf3000    Dwarf           ntdll<elf>
  -PE    7bc10000-7bcf3000                   ntdll
ELF    7bf00000-7bf03000    Dwarf           <wine-loader>
ELF    7ec40000-7ec58000    Deferred        fltmgr.sys.so
PE    7ec50000-7ec58000    Deferred        fltmgr.sys
ELF    7ec58000-7ed0f000    Deferred        msvcrt<elf>
  -PE    7ec70000-7ed0f000                   msvcrt
ELF    7ed0f000-7ed5a000    Deferred        ntoskrnl<elf>
  -PE    7ed20000-7ed5a000                   ntoskrnl
ELF    7ed5a000-7ed67000    Deferred        libnss_files.so.2
ELF    7ed67000-7ed73000    Deferred        libnss_nis.so.2
ELF    7ed73000-7ed8c000    Deferred        libnsl.so.1
ELF    7ed8c000-7ed95000    Deferred        libnss_compat.so.2
ELF    7ef95000-7efdb000    Deferred        libm.so.6
ELF    7efe9000-7f000000    Deferred        hal<elf>
  -PE    7eff0000-7f000000                   hal
ELF    f7345000-f734e000    Deferred        librt.so.1
ELF    f734f000-f7354000    Deferred        libdl.so.2
ELF    f7354000-f7503000    Dwarf           libc.so.6
ELF    f7503000-f751f000    Deferred        libpthread.so.0
ELF    f7545000-f770b000    Dwarf           libwine.so.1
ELF    f770d000-f772f000    Deferred        ld-linux.so.2
ELF    f772f000-f7730000    Deferred        [vdso].so
Threads:
process  tid      prio (all id:s are in hex)
00000008 Sookasa_3.17.3.exe
    00000029    0
    00000028    0
    00000009    0
0000000e services.exe
    00000045    0
    00000044    0
    00000041    0
    0000001d    0
    00000014    0
    00000010    0
    0000000f    0
00000012 winedevice.exe
    0000001c    0
    00000019    0
    00000018    0
    00000013    0
0000001a plugplay.exe
    00000020    0
    0000001f    0
    0000001b    0
00000021 explorer.exe
    00000025    0
    00000024    0
    00000023    0
    00000022    0
0000003b Drivers.exe
    0000003d    0
    0000003c    0
00000046 (D) C:windowssystem32driverscbfltfs3.sys
    00000047    0 <==
System information:
    Wine build: wine-1.7.51 (Staging)
    Platform: i386
    Host system: Linux
    Host version: 3.13.0-24-generic