PolScriptCreator - A great help for your scripts
Wednesday 12 December 2007 at 16:56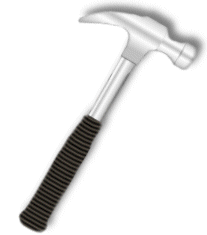 Hello folks,
I let you know that I started to create a tool to conceive your PlayOnLinux scripts the simply possible.
Why this tool?
First of all, it's normal that everybody don't want to learn the bash language (

) , or to search everywhere in the website to find various commands in order to create your script. That's why I tought to them, and have begun to write this PlayOnLinux's Auxiliary

.
How will it help us?
This tool will work in several windows and it will list different PlayOnLinux's commands in these windows. Tanks to these intuitive windows, PolScriptCreator will allow you to enter all parameters you want and it will include the corresponding command in your script (magic! Isn't it?

)
Cool, when will it be released?
The project is yet in an advanced state since are only lacking the implementation of all existing commands and a window each one of them. And you can believe me, it's a lot of work, an long and very repetitive work.
I don't forecast any release date because I prefer to test PolScriptCreator, ask for staff's opinion and release a satisfying and functional beta. Thereafter, this version will be open to your comments and then a stable version will be released. Other version will be developed when POL's evolutions will require it (changes of commands or functionalities).
Who will conceive it?
Zoloom (me), and probably only me. Other staff's members being yet busy, I don't want to give them on more source of work. Moreover, it made part of my skills

.
I will be the maintenor for the next versions.
Which functionalities will be added?
Maybe a synthaxic coloration, and an assistant to create "pre-made" scripts. But I will no more tell you about it, you will have more details at the beta's release.
Here is a project of ambition which will increase the number of proposed, I hope so

Have a good day on PlayOnLinux.

By Zoloom