PlayOnLinux 3.0.8
Wednesday 2 July 2008 at 23:44
Hello everybody!
Your favorite program's 3.0.8 version is arrived.
Here is what's new:
- New function for the developers: POL_SetupWindow_checkbox_list allowing to create a window with boxes to tick (see the screenshot)
- French, Hungarian and Spanish support in the integrated chat
- A lot of confusions are fixed. For example, the repository's update button which was incorrectly named "Program's update"
- A fixed bug with default Wine's version (in options)
- A large number of translation bugs also fixed
A little picture: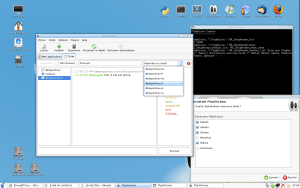 I think it will be the last version of the 3.0.x.branch. The 3.1 version's development will start soon.
By Tinou