Monday 21 January 2008 at 22:11
Hello,
PlayOnLinux 2.0.6 is out with some minor changes.
Waht's new :
- Correction of the English language: Thansk to
AndrewTheArt
- New Italien translation: Thanks to
kurama
- Correction of a problem with the "--run" command (the script would leave a space before the first argument, which could hinder some Windows applications). Thanks to
hasi
for pointing out the bug.
Downloads
English
French
(we never know

)
By Tinou
Sunday 20 January 2008 at 13:23
The 8.01 version of Catalyst, including the display driver for ATI video cards flgrx 8.45 was released yesterday.
This update brings:
- The official support of RedHat Enteprise Linux 5.1 and 4.6, and of Ubuntu 7.10 (Gutsy Gibbon) too.
- A display error will no longer be noticed in the lower right corner of the screen or on the mouse pointer after the system is running for a long period of time.
- Connecting a display device that supports 1680x1050 to a system running Linux will no longer result in a maximum display resolution of 1280x1024 (the only one available previously).
- Custom mode lines in xorg.conf will no longer be ignored by the fglrx driver.
- Suspending to RAM or DISK on kernels version 2.6.23 or later no longer fails.
Full and detailed release's notes are
HERE
.
Downloads
ATI Catalyst 8.01 for x86 systems
ATI Catalyst 8.01 for x86_64 systems
Sunday 13 January 2008 at 15:58
Hey all,
I'll carry on the series with the sublime
Prince of Persia - Warrior Within

The Dahaka, that invincible beast of time, is tracking you... change your destiny, fight the empress of time, destroy the sands, save your soul!!
For more details, check the forum
HERE
Good game

By GNU_Raziel
Saturday 12 January 2008 at 11:26
Available since January 11, 2008, here is the 0.9.53 Wine's release (the first of 2008), a free implementation of Windows on Unix.
This new release brings:
- RunOnce and Run entries now executed on startup.
- Beginnings of support for emulated disk devices.
- Many Richedit improvements.
- Nicer looking color dialog.
- Lots of bug fixes.
To see detailed release's note, go to
the official announce's page
.
To downlaod binary packages for several systems and distributions, see
HERE
.
Saturday 5 January 2008 at 15:50
Hello everybody,
To start 2008 as it should been, I propose you to (re)discover a legendary game:
Prince of Persia - The Sands of Time
A pure jewel of action and adventure especially not to miss!!
For more details, see the forum
HERE
.
Good Game
By GNU_Raziel
Wednesday 2 January 2008 at 0:25
Hello,
I wish you a good and happy 2008 year. I hope you have passed a good saint Sylvestre night with you familly or your friends
or drinking in a pub until 4:00 AM
.
Happy 2008 year!!!
And sorry once more for the late. (I didn't find any cool pciture this time

).
By goku
Sunday 30 December 2007 at 18:00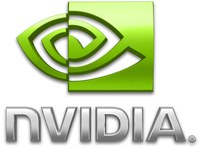 In this ending year period, favorable to assessments and other sight over the past year, the
Phoronix.com
website propose us two recapitulating articles about major facts of the year which concerns AMD/ATI and NVIDIA's proprietary display drivers. They profit from it to do a benchmark of every released version during the year too. Very instructive in my opinion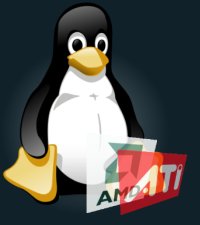 The articles
NVIDIA 2007 Year in Review
AMD 2007 Year in Review
Sources: Phoronix.com (AYiR 2007
NVIDIA
et
AMD
)
Sunday 30 December 2007 at 17:10
Hello,
Wine makes us a Christmas gift in late: the 0.9.52 release of Wine.
Let's see that festive menu:
* Improved graphics tablet support.
* Support for RPC context handles.
* Fixes for some longstanding screen depth issues.
* Implementation of "My Network Places" shell folder.
* Lots of bug fixes.
I wish you all to have good time during this fest period (and do not misuse the chocolates, it's bad for your health)
(too late...)
By Zoloom
Sunday 30 December 2007 at 16:59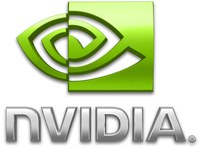 Here is a warning (late certainly but better late than never) to the latest NVIDIA video card's owners (GeForce 8, thanks to GNU Raziel for this precision

). The last driver's version, the 169.07's one has a annoying bug: the fan of the graphics board stays at max speed (and max noise) all the time!
NVIDIA being yet informed, you just have to wait for the fixe.
Sources:
LinuX-gamers.net
Sunday 23 December 2007 at 23:49
Hello everybody,
Today on PlayOnLinux, it's Christmas before the day

And for present, here is the 2.0.5 version of your favorite software to play on GNU/Linux. Here are the brought changes.
The expert menu is now named tools
I hope to not disturb you too much with this huge change, but the
expert
word didn't incite peoples to use this menu. And it's a pity with all the functions that it can bring to PlayOnLinux.
Wine Look in the tools menu
Wine Look is a brand new tool for WorkOnLinux. Actually, it's the new name of
WolTheme
. I benefited from it to improve it.
You have now choice between 5 themes (for the moment):
-
Default
-
Green
-
LightBlue
-
Ubuntu Human
-
Blue
Click on a theme to see a preview
New functionalities for scritpers
navigateur "http://page"
Opens the user's browser.

OpenWineLookBox "Steam"
Opens the "theme choice" window. In the present case, the theme will be apply to the Steam prefixes.
Translation of the PlayOnLinux's functions
Our friends, the English-speaking scripters will be delighted. They can script in English since PlayOnLinux 2.0.5.
Thus,
error
is equivalent to
erreur
warning
is equivalent to
attention
run_and_wait
is equivalent
to attendre
download
is equivalent to
telecharger
select_file
is equivalent to
selectionner_fichier
show_file
is equivalent to
afficher_fichier
Donwloads
.deb and .tar.gz packages are ready, .rpm ones are on the way.
Here is the dowload page:
https://www.playonlinux.com/en/download.html
By Tinou