Saturday 1 March 2008 at 20:41
Good evening all,
Here is something to appease your appetites of fresh mutating flesh for the week-end with
S.T.A.L.K.E.R. - Shadow Of Chernobyl
, an excellent FPS !!
You will play the role of a S.T.A.L.K.E.R which has to discover what's hidden in the chaos, emerging from the radioactive ruins of Chernobyl, from where a plethora of mutants all more hideous than each other are appearing. And you will have to arrange that

For further details, see the forum
here
Have a good hunt

By GNU_Raziel
Saturday 1 March 2008 at 19:31
Since a certain time, you can use the PlayOnLinux repository for the debian-based distributions, thanks to tyn0r and his server.
He just came to sign the repository so before your next upgrade of PlayOnLinux, type in a terminal:
wget -q http://playonlinux.botux.net/pol.gpg -O- | sudo apt-key add -
Thank you again tyn0r for lending your server.

By goku
Saturday 23 February 2008 at 13:59
Available since February 22th, 2008, here is the 0.9.56 Wine's release, a free implementation of Windows on Unix.
This new release brings:
- Proper handling of OpenGL/Direct3D windows with menu bars.
- Stubs for all the d3dx9_xx dlls.
- Several graphics optimizations.
- Many installer fixes.
- Improved MIME message support.
- Lots of bug fixes.
To see detailed release's note, go to
the official announce's page
.
To downlaod binary packages for several systems and distributions, see
HERE
.
Monday 18 February 2008 at 19:05

The Debian project is pleased to announce the third update of its stable distribution Debian GNU/Linux 4.0 (codename etch). This update mainly adds corrections for security problems to the stable release, along with a few adjustment to serious problems.
Please note that this update does not constitute a new version of Debian GNU/Linux 4.0 but only updates some of the packages included. There is no need to throw away 4.0 CDs or DVDs but only to update against ftp.debian.org after an installation, in order to incorporate those late changes.
Those who frequently install updates from security.debian.org won't have to update many packages and most updates from security.debian.org are included in this update.
New CD and DVD images containing updated packages and the regular installation media accompanied with the package archive respectively will be available soon at the regular locations.
Upgrading to this revision online is usually done by pointing the aptitude (or apt) package tool (see the sources.list(5) manual page) to one of Debian's many FTP or HTTP mirrors. A comprehensive list of mirrors is available at:
http://www.debian.org/mirror/list
By icaro581
Monday 18 February 2008 at 18:58
Hello all,
As some of you had realized, The Ubuntu/Debian package of Wine 0.9.55 isn't in the dedicated repositories. Some rumors talk about problem of source package.
So I propose you a
non-official
package, for those who are impatient to try this version.
The package works for me but nevertheless:
The use of non-official packages can create compatibility problems and it doesn't have any support from Wine's developers. So you use it to your risks.
Debian/Ubuntu package (i386)
Have a good game.
PS : It's strongly advised to uninstall this package once the official package will be in the repository.
By Zoloom
EDIT 20/02 : Wine 0.9.55 is online

http://wine.budgetdedicated.com/archive/index.html
Saturday 16 February 2008 at 13:45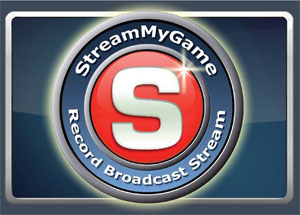 To play under Linux today you must go through wine/cedega, hope that the editors had the courage to bring the game on an OS whose market share is negligible compared to the cost of developing or play a native game Linux. There is a another alternative, to play Windows games like Crysis on a low profile Linux PC. You may say that??s impossible, no guys it is possible.
StreamMyGame is a program that lets you start a game on a machine and distribute video and sound. The user must have a "server" where the game will be installed and launched and a client with a plugin, the audio/videos are sent to the client, which return the keyboard/mouse control.
I can imagine businesses already hosting games and providing services using this technology, we no longer need to worry about the OS at home
High resolutions may require high speed Internet connection like the optical fiber, but this software may change how we play??. Or not
Web site:
StreamMyGame
Friday 15 February 2008 at 12:02
The 8.02 version of Catalyst, including the display driver for ATI video cards flgrx 8.455.2 was released the day before yesterday.
This update brings:
- The Xserver no longer crashes if the screen resolution is changed in horizontal or vertical desktop setup with a monitor that does not support DDC.
- The Xserver no longer segfaults or fails to initialize DRI if a BusID was specified in an unexpected format in xorg.conf.
- The Xserver no longer freezes on shutdown if atieventsd is running.
- The first OpenGL application run after starting a session on Xserver version 1.4 no longer hangs.
Full and detailed release's notes are
HERE
.
Downloads
ATI Catalyst 8.02 for x86 systems
ATI Catalyst 8.02 for x86_64 systems
Monday 11 February 2008 at 12:29
Available since February 8th, 2008, here is the 0.9.55 Wine's release, a free implementation of Windows on Unix.
This new release brings:
- Direct3D improvements, including driver version emulation.
- Beginnings of support for OLE objects in Richedit.
- Several fixes to the animation control.
- A bunch of fixes for regression test failures.
- Lots of bug fixes.
To see detailed release's note, go to
the official announce's page
.
To downlaod binary packages for several systems and distributions, see
HERE
.
Sunday 10 February 2008 at 19:31
Hello all,
The big boss, alias Tinou, is absent since Friday 8th of Febuary and will be back 3 weeks later.
So, he will can't answer to your private messages, thank you to send them to the others administrators.
They will take care of the web site during his absence.
Don't wait for new releases while this period but we keep working on, and when Tinou will be back we should be able to present you some stuffs ... (if everything is fine)
Have a good game, our Linux users friends.
By Zoloom
Friday 8 February 2008 at 23:11
Microsoft sold 1000 SUSE licenses for Renault??s data centers. These licenses will replace the existing Linux distributions (Debian and Red Hat).
By choosing SUSE as a solution, Renault will be spared by Microsoft. Remember, Microsoft has accused Linux for violation of more than a hundred patents last year. And the editor of Redmond said that the companies which have signed an agreement like Novell and Linspire will be protected. The car manufacturer will also benefit from the interoperability of Virtualization Tools to run Windows virtual machines on SUSE servers.
This is not the first time for Microsoft, customers such as Wall-Mart, HSBC, Siemens and BMW have already acquired Linux licenses sold by Microsoft. The gate is open and the situation is likely to change quickly. After the investment in the Open-source by IBM and Sun, it??s Microsoft's turn. The pessimists may regret the "stain" of Linux by the ??evil Microsoft??, and the risk of a second monopoly on Linux.
Source:
01net
Pages: 1 - 2 - 3 - 4 - 5 - 6 - 7 - 8 - 9 - 10 - 11 - 12 - 13 - 14 - 15 - 16 - 17 - 18 - 19 - 20 - 21 - 22 - 23 - 24 - 25 - 26 - 27 - 28 - 29 - 30 - 31 - 32 - 33 - 34 - 35 - 36 - 37 - 38 - 39 - 40 - 41 - 42 - 43 - 44 - 45 - 46 - 47 - 48